Ecumen Detroit Lakes HR Director Laura Boreen's Inspiring Personal Journey
Laura Boreen, Human Resources Director at Ecumen Detroit Lakes, gives a deeply personal account of how education changed her life.
Laura Boreen, Human Resources Director at Ecumen Detroit Lakes, gives a deeply personal account of how education changed her life. The following article is reprinted from M State Magazine, the magazine of Minnesota State Community and Technical College. The magazine is available online at this link and Laura's article is on page 28.
By Laura Boreen
I am a 2012 graduate of M State-Detroit Lakes Campus with an associate degree in liberal arts. I am passionate about promoting M State to potential students and supporters due to my personal story.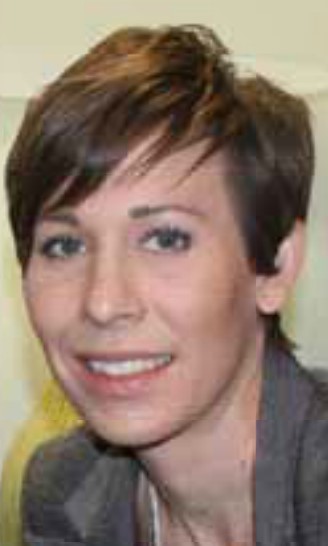 I grew up in a small town in Ohio, and I can't recall a conversation about college or even grades taking place in our house. When my classmates bragged about which university they would attend, I changed the subject. As much as I wanted to move away and attend college, I did not even believe that I could get in. I held a C average at best. Graduation came, my peers moved away and I began full-time work.
At 19, I moved to Colorado, where I met my husband. We married and lived in Colorado, then moved to Bismarck. Now starting our own family, I felt the need to return to Ohio, but my husband missed hunting, work in the building industry, and his close family relationships. I agreed to a "final" move back to his hometown on one condition: I could attend college. After much convincing and the use of a return on investment worksheet detailing the long-term financial benefits of a college degree, he agreed! I applied to M State and was accepted, and he took his job.
We moved on our daughter's 2nd birthday, almost five years ago now. The day we rolled into town was the first time I visited Detroit Lakes.
I had no preconceived opinions about M State. I was just beside myself that I was accepted into community college. School was going to be my full-time job, and our family made sacrifices to make this happen. I was on a mission to prove to my husband that we made the right choice.
First semester was scary yet exciting. I studied hard and spent a lot of time on campus, disciplined to do well. As grades started coming back I was receiving A's in ALL my classes, and that was awesome!
College writing also happened that first semester. I was expecting to read a book. Not a big deal, right? Well, I had never read a book from front to back. I had managed to wiggle my way through high school without ever doing so…but in Teresa Beacom's class there was no way of getting around it. I was going to have to read the entire book. Because of that class and the book "Into the Wild" by Jon Krakaur, I now love reading. It's sad I was 28 when I found this out but I was grateful for her expectations and no nonsense.
Soon I began to feel something — something that made me smile, stand taller and confident. That feeling was self-worth. I finally realized I was capable and worth of this opportunity. I was better than a C average, and I could do anything that I truly put my heart into. I was hooked on that feeling.
I finished my degree with a perfect 4.0. I was offered a great scholarship and attended Concordia College for one year, then transferred to University of Minnesota-Crookston and finished my last year online. By this time I was balancing full-time work, full-time family and full-time school. I recently graduated with a bachelor's degree in Health Care Management.
If my life hadn't crossed paths with M State and the faculty there, my story would be much different. I am blessed to have decided to start my college education here. Not to discredit the faculty, but I learned more about myself on a personal level than I did academically, and for that my M State experience is invaluable.