Ecumen CEO Emeritus Kathryn Roberts Receives Top Career Achievement Award
Ecumen CEO Emeritus Kathryn Roberts received the Minneapolis/St. Paul Business Journal's 2019 Career Achievement Award at the 2019 Women in Business luncheon and expo May 23, 2019.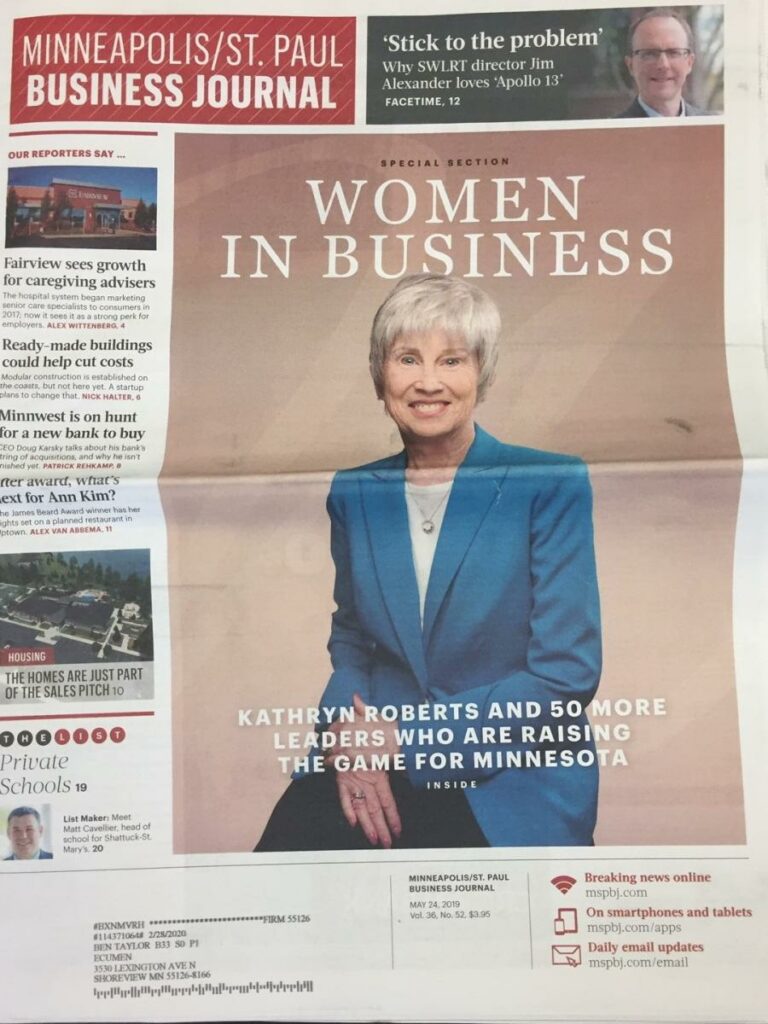 Kathryn accepted the award before the more than 900 attendees, saying, "I am especially proud to be rounding out my career at a time when so many more women – a room full of them here today – are leading, succeeding and, most importantly, making this world a better place – because we care deeply about what comes after us."
The May 24 edition of the Business Journal featured Kathryn on the cover, and the newspaper produced a tribute video from her friends and colleagues talking about her stellar career. You can click on the video below, or go to this link.
Congratulations Kathryn, and thank you for your leadership at Ecumen!