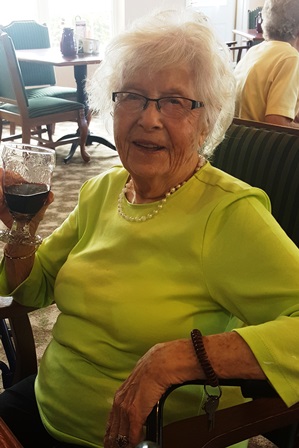 Ecumen honors Helen Hansen, who is 104.
Born: September 13, 1911 in Saint Paul, Minn.
Residence: Ecumen Oaks & Pines in Hutchinson, Minn.
Hobbies/Interests: Bingo and spending time with her family.
Family: 2 children, 7 grandchildren, 14 great-grandchildren and 2 great-great grandchildren. Married to George, now deceased, for 33 years.
Occupation: Working on the farm. Did volunteer work after her husband died.
Interesting Facts: Helen met George when she was 18 while ice skating on Lake Eagle. They dated for six years before getting married.