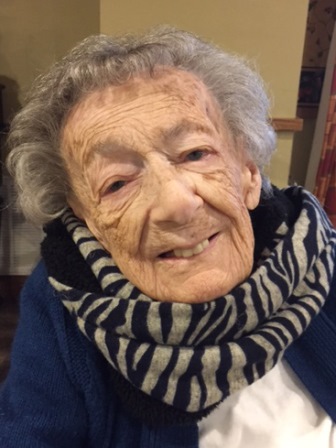 Ecumen honors Lisolette (Lisa) Erickson, who is 102.
Born: April 19, 1914, in Berlin, Germany.
Residence: Ecumen Lakeshore, Duluth, Minn.
Hobbies/Interests: Tennis, travel in Europe and the U.S. Lisa's favorite travel destination is Hawaii. Loves to listen to music and used to attend the opera in Berlin with her dad, Moritz.
Family: One child and four grandchildren. Her spouse is deceased.
Secrets of Longevity: Eat a healthy diet, drink a half glass of wine daily and don't smoke.
Occupation: Worked as a hospital nurse and in a bank.
Interesting Facts: Loves to watch news, especially politics, and wants to see a woman President in the White House.
Congratulations on your 102nd birthday, Lisa! Ecumen honors you.