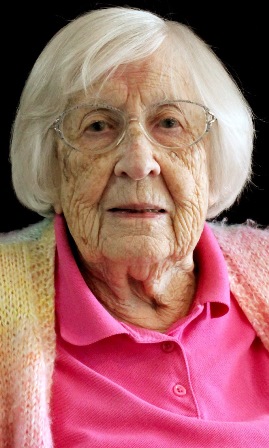 Ecumen honors Leona Hanson, who is 102.
Born: August 23, 1914, in Iowa.
Residence: Heritage Manor Assisted Living at Heritage Living Center in Park Rapids, Minn.
Hobbies/Interests: Letter writing, watching TV and going to the American Legion fish fry every Friday night.
Family: 4 children, 4 grandchildren. Married to Harold. Grew up and lived in Lake Emma Township, Minn., most of her life.
Occupation: High school English teacher.
Secrets of Longevity: It runs in the family. Her father lived to be 102, and her aunt lived to be 107.
Interesting Facts: "The best thing about getting old is that you get advertised a lot."
Congratulations on your 102nd birthday, Leona! Ecumen honors you.