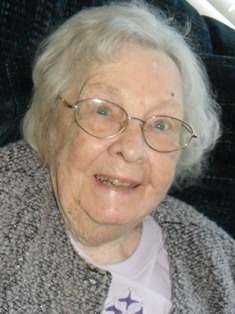 Ecumen honors Christina (Tina) Gray, who is 102.
Born: Dec. 6, 1913, in St. Paul, Minn.
Residence: Ecumen Pathstone Living in Mankato, Minn.
Hobbies/Interests: Cards (rummy and bridge), YMCA volunteer, skiing (lived in Colorado for a number of years).
Family: Married to Ted for 57 years. Two children, four grandchildren, 11 grandchildren and two great-great grandchildren.
Occupation: Worked at the YMCA.
Secrets to Longevity: Heredity, an active lifestyle and taking naps.
Interesting Facts: Major in social work in college. Has Danish heritage and was named after the queen of Denmark.
Congratulations on your 102nd birthday, Tina! Ecumen honors you.