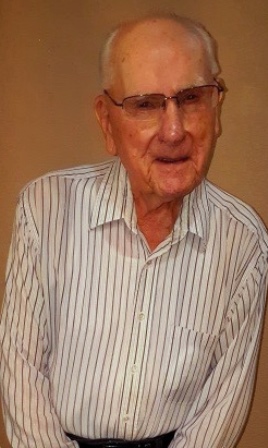 Ecumen honors Milton Leske, who is 101.
Born: September 4, 1915, in Buffalo Lake, Minn.
Residence: Ecumen Pines in Hutchinson, Minn.
Hobbies/Interests: Working on puzzles and watching the paramedic show on TV. Eating ice cream with an extra serving of whipped cream, too.
Family: Married to Laura, now deceased, for 33 years. They had one son, also deceased. Two grandchildren and four great-grandchildren.
Occupation: Worked for the Renville County Highway Department for 35 years.
Secrets of Longevity: "About a month prior to my son's wedding, I got severely ill. I didn't think I was going to make it. Everything in life was coming together, my son was getting married, our house was finally paid off and I didn't think I was going to get out of the hospital. So I prayed. I prayed that the Lord give me more time. And he certainly did."
Interesting Facts: Milton enjoyed racing cars with his brothers and son.
Congratulations on your 101st birthday, Milton! Ecumen honors you.