Ecumen Century Club: Happy 101st Birthday Lorna Smith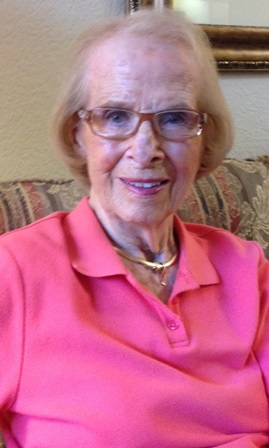 Ecumen honors Lorna Smith, who is 101 today.
Born: August 28, 1913, in Boyceville, Wisc. Lived as a child and young adult in Clayton, Wisc., but lived most of her adult life in Saint Paul and Minneapolis.
Residence: Seasons at Maplewood in Maplewood, Minn.
Hobbies/Interests: Reading — especially history, biographies, mysteries and thrillers. Also, loves following golf and other sports.
Occupation: Worked in retail as a buyer at a sporting goods company, as an administrative assistant at an office machine manufacturer and as a copy editor at West Publishing.
Secrets of Longevity: "No secret other than having the right attitude. I never thought of myself as old or thought that I would be old. I have a very active, curious mind, many interests, wonderful friends and a very supportive family. I am a truly fortunate person."
Interesting Facts: Lorna still drives, and she just recently bought a new car.
Congratulations on your 101st birthday, Lorna! Ecumen honors you.