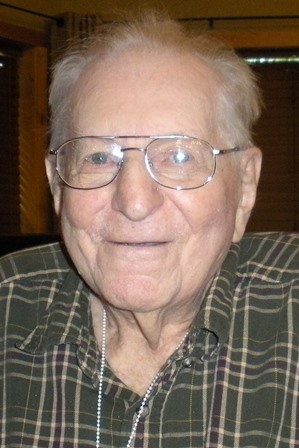 Ecumen honors Bill Remmers, who is 100.
Born: May 7, 1916, in St. Louis, Mo.
Residence: Luther Park at Sandpoint, Idaho.
Hobbies/Interests: Woodworking, gardening, fishing, spending time with grandkids and talking on the phone. Bill loves to sing and often can be heard singing in the hall. He was in the First Lutheran Church Choir in Sandpoint.
Family: Married to Barbara Jean, now deceased, for 67 years. Three children, 8 grandchildren, 28 great-grandchildren and six great-great grandchildren.
Secrets of Longevity: The Man Upstairs. "When the Lord says, 'Willy it's time to come home, I'll say yes sir!'"
Occupation: Carpenter and cabinetmaker.
Interesting Facts: During World War II, served in the Navy in the North Atlantic for two years and in the Pacific for two years.
Congratulations on your 100th birthday, Bill! Ecumen honors you.