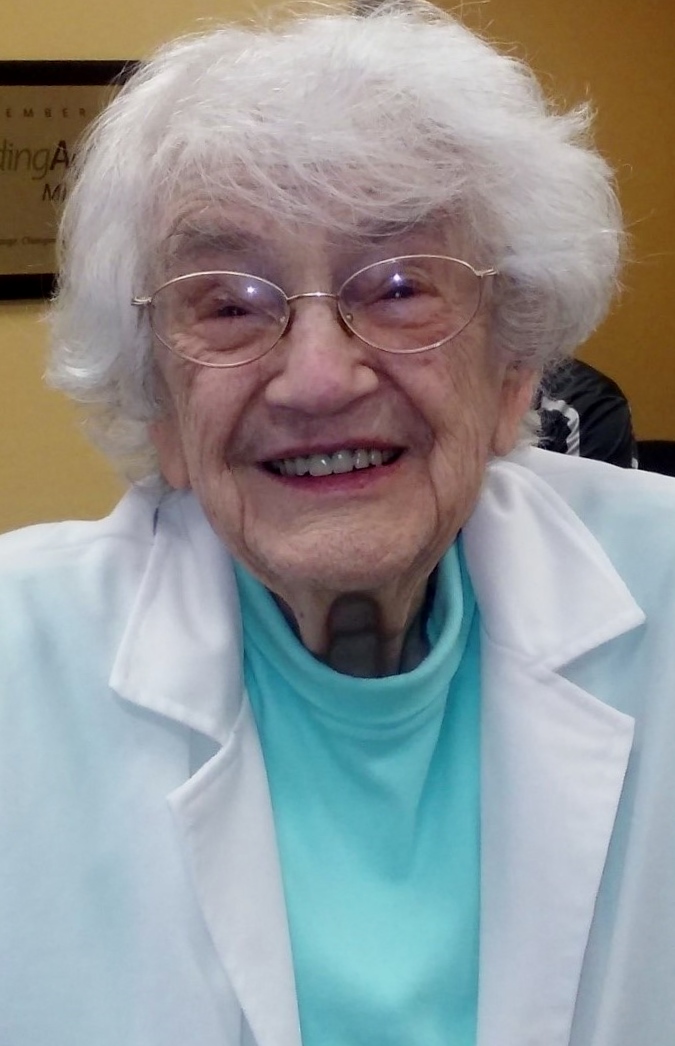 Ecumen honors Bernice Farber, who is 100.
Born: April 24, 1917, in Leslie Township, Todd County, Minn.
Residence: Ecumen Bethany Community in Alexandria, Minn.
Hobbies/Interests: Quilting, music, reading, gardening, cooking, canning, home design and taking care of animals.
Family: Widow, married to Erhart for 52 years. Six children, 8 grandchildren, 10 great-grandchildren.
Occupation: Taught in a country school.
Secrets of Longevity: Eating lots of fruits and vegetables.
Interesting Facts: Was born during World War I and grew up on a dairy farm. She has lived from horse-and-buggy days to the era of drones and robots.
Congratulations on your 100th birthday, Bernice! Ecumen honors you.