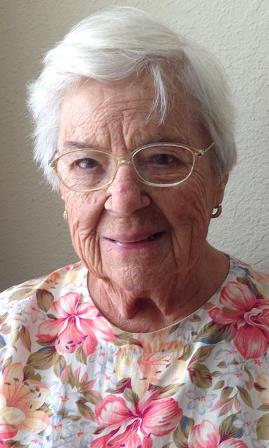 Ecumen honors Alice Mason, who is 100.
Born: Nov. 7, 1914, in Marion, Kan. Spent most of her life in Wichita, Kan., and also lived in California and Las Vegas.
Residence: Ecumen Seasons at Apple Valley.
Hobbies/Interests: Reading, crocheting, knitting and doing crossword puzzles.
Family: Married to Ralph, now deceased, for 25 years. Three step-sons.
Occupation: Teacher of English and music in junior high, high school and college. Also gave piano lessons.
Secrets of Longevity: Alice says it's in her genes. (She's Danish and English.) She also likes to walk and visit the fitness center occasionally.
Interesting Facts: Alice and Ralph went on sabbatical for one semester of teaching in Europe. They rented a Volkswagen and traveled through Denmark, Italy, Germany and France.
Congratulations on your 100th birthday, Alice! Ecumen honors you.