Ecumen is joining care providers across the country to celebrate National Adult Day Services Week, September 17-23, 2017. This year's theme is "Celebrating Diversity in Adult Day Services."
The week is set aside to raise awareness of the availability of adult day programs which allow older adults, adults with dementia or adults with disabilities to receive therapeutic, social and health services for some part of the day.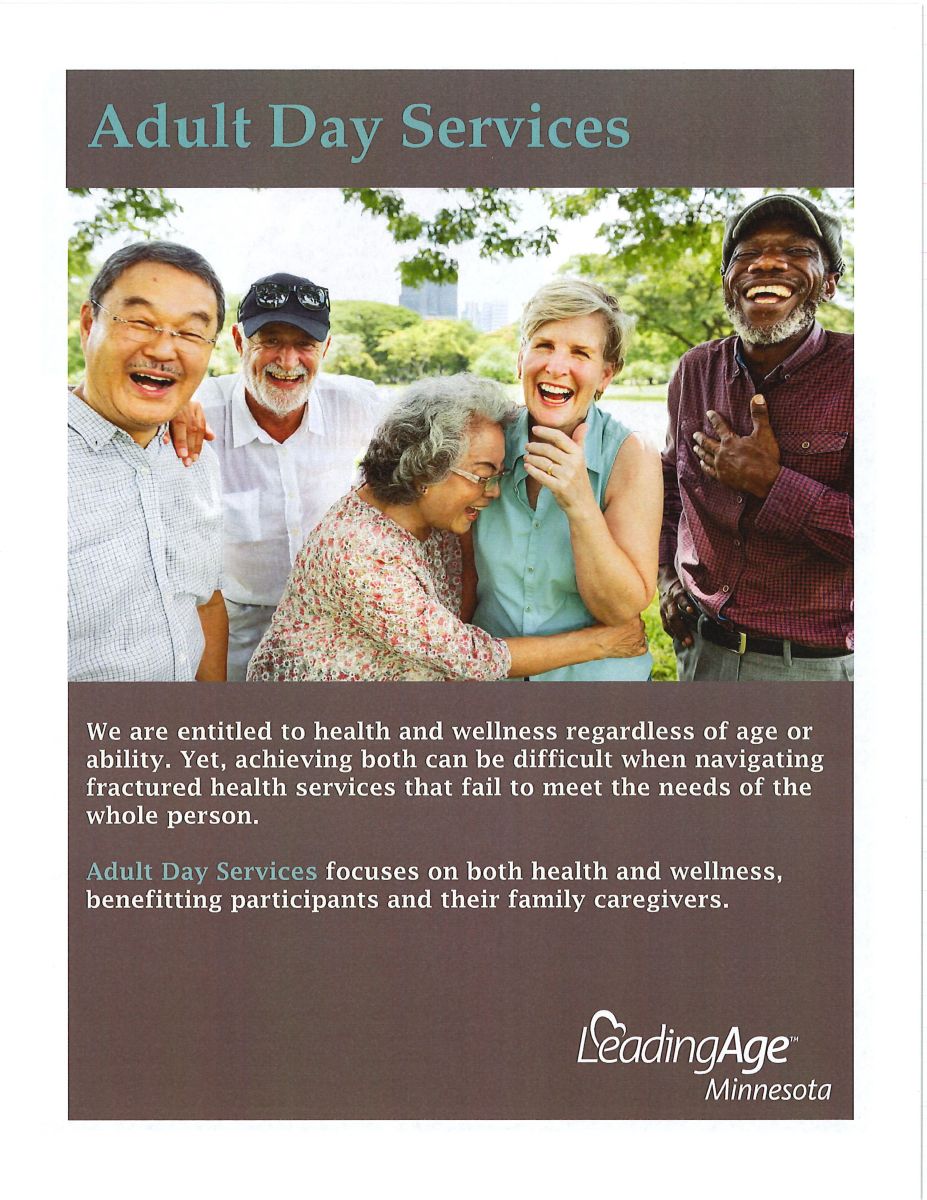 LeadingAge Minnesota provides an excellent informational brochure on Adult Day Services, including a check list to determine if the services are right for you or a loved one.
Ecumen honors its adult day services clients and caregivers at four campuses across Minnesota:
Ecumen Bethany Community in Alexandria
Ecumen Pathstone Living in Mankato
The National Adult Day Services Association explains adult day services as follows:
"Services are designed to provide social and some health services to adults who need supervised care in a safe place outside the home during the day. They also afford caregivers respite from the demanding responsibilities of caregiving. Adult day centers generally operate during normal business hours five days a week. Some programs offer services in the evenings and on weekends. Although each facility may differ in terms of features, these general services are offered by most adult day centers:
Social activities—interaction with other participants in planned activities appropriate for their conditions
Transportation—door-to-door service
Meals and snacks—participants are provided with meals and snacks, those with special dietary needs are offered special meals
Personal care—help with toileting, grooming, eating and other personal activities of daily living
Therapeutic activities—exercise and mental interaction for all participants."
For more details, go to this link on the NADSA website.