Ecumen and Luther Seminary Sign Land Deal for Senior Housing in the St. Anthony Park Area of St. Paul
Luther Seminary, located in the St. Anthony Park area of St. Paul, Minn., has signed a land purchase agreement with Ecumen for a parcel of land where Ecumen plans to build a senior housing cooperative.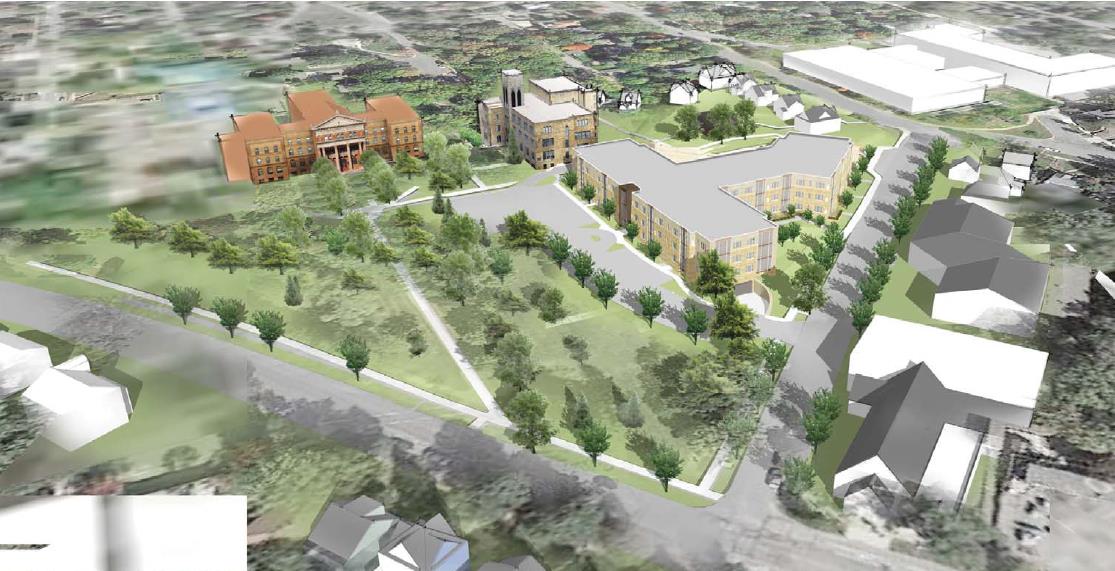 Luther Seminary, located in the St. Anthony Park area of St. Paul, Minn., has signed a land purchase agreement with Ecumen for a parcel of land where Ecumen plans to build a senior housing cooperative.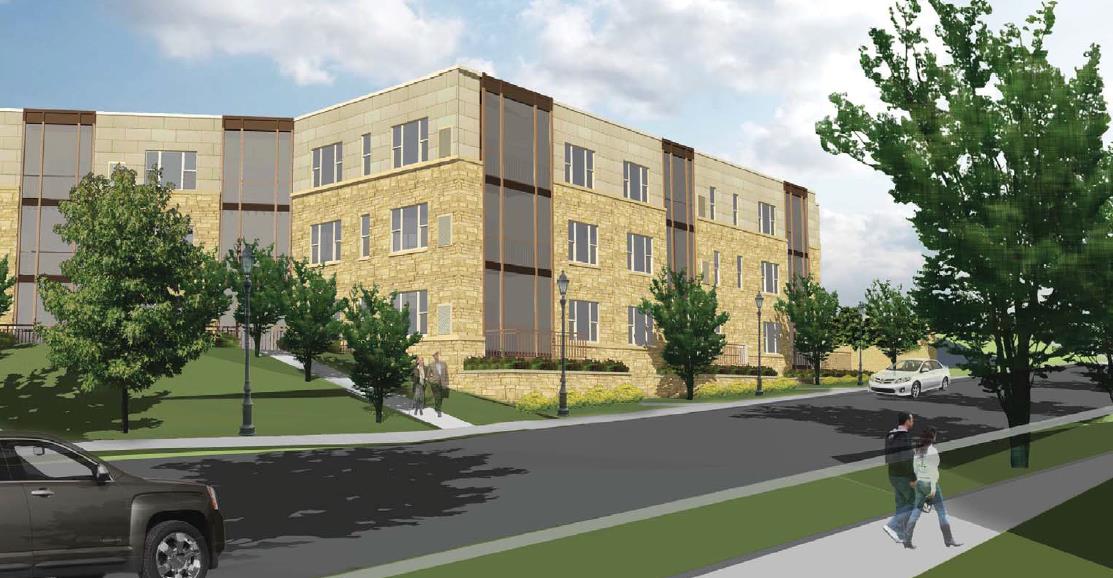 The sale is part of Luther Seminary's ongoing campus property strategy, which aims to enhance the overall student learning experience and improve the stewardship of real estate assets.
"To fulfill our primary mission to educate Christian leaders, we need to invest in our core campus and better utilize our buildings and land," said Luther Seminary President Robin Steinke. "We're thrilled to be working with such a well-respected senior housing developer like Ecumen and to play a part in bringing much-needed senior housing to St. Anthony Park."
The Como 2030 Plan, included in the City of St. Paul's Comprehensive Plan, calls for adding housing that provides "lifecycle housing options, particularly for the growing population of seniors in the neighborhood…" The Como 2030 plan specifically mentions Luther Seminary's campus as a consideration for this type of development.
"Ecumen is pleased to be working with another Lutheran organization that shares similar values and a history just as long and rich as our own," Ecumen's CEO Kathryn Roberts said. "Bringing cooperative senior housing to St. Anthony Park allows residents to age in place and continue to enjoy their wonderful community."
An assessment of the seminary's property in 2014 showed that Luther had underutilized land and buildings, as well as much-needed renovation work to do in some of its older buildings. The findings led to the seminary's decision to rent open space to education and non-profit groups. Luther also began preparing for significant upgrades on campus and seeking buyers for select real estate on the edges of campus.
"Our campus plan honors the rich histories of Luther Seminary and St. Anthony Park," Steinke said. "The changes we're making reflect our commitment to the future of our campus and the future of our neighborhood."
The planned senior cooperative site is on 1.6 acres at the southeast edge of the seminary's campus near the corner of West Luther Place and Como Avenue. The three-story building will include approximately 50 units and underground parking. More than 60 individuals have expressed early interest in moving to the senior cooperative. Sales for the cooperative will begin in spring 2016 and the project completion is expected in late 2017.
In recent months, Luther Seminary, Ecumen and the St. Anthony Park community have been involved in community and design meetings focused on preserving as much green space as possible while also developing an attractive building that will fit zoning regulations and the community aesthetic.
Proceeds from the sale of the Luther Seminary land will help fund its core campus plan, which addresses deferred maintenance, student housing needs and renovations to historic buildings like Bockman Hall.
Luther Seminary educates leaders for Christian communities across the country and around the world. It is the largest of the eight seminaries in the Evangelical Lutheran Church in America (ELCA). Established in 1869, Luther Seminary is the result of six separate institutions consolidating through a series of mergers into a single seminary. Luther Seminary has educated more than one-third of ELCA pastors, in addition to an increasing number of lay professionals and leaders of many global Lutheran and ecumenical churches.
Ecumen is one of the nation's top 20 largest non-profit providers of senior housing and services. A nonprofit founded over 150 years ago, Ecumen is governed by a 15-member board of trustees elected by representatives from each of the six Minnesota synods of the Evangelical Lutheran Church of America (ELCA). Dedicated to empowering individuals to lead richer, fuller lives, Ecumen prides itself on innovation and radically changing the way aging is viewed and understood.