Diversity & Inclusion Event: The Affordable Housing Crisis Especially Affects Seniors
A rapidly diminishing supply of affordable housing is a critical issue, especially for seniors, two housing advocates told a group of Ecumen employees this week.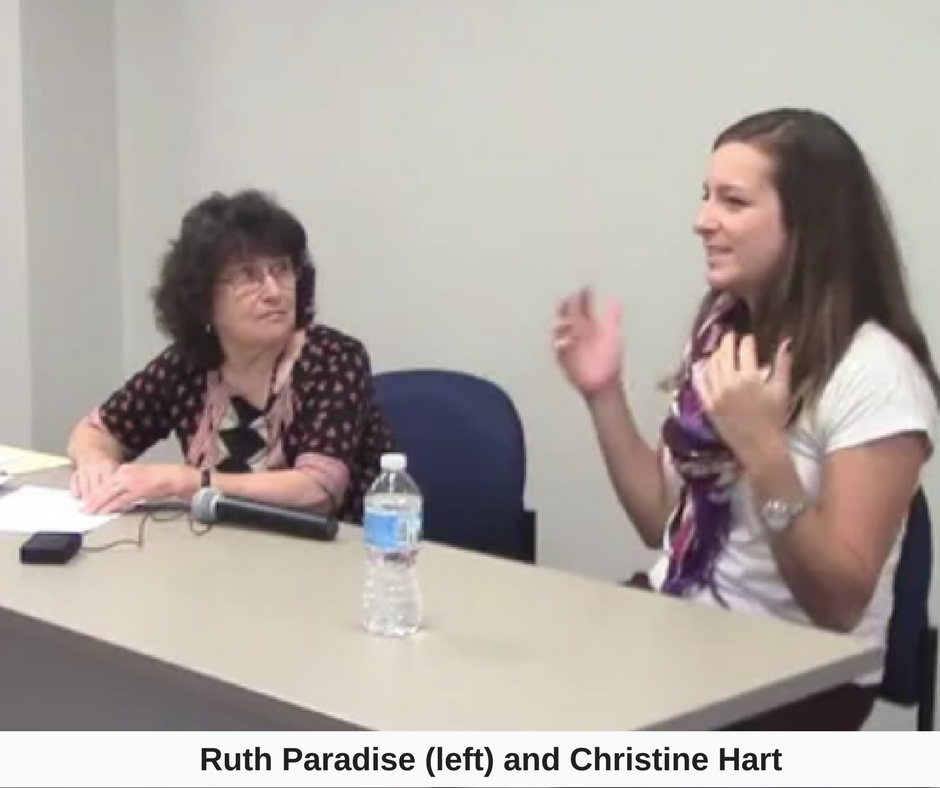 Ruth Paradise from Jewish Community Action and Christine Hart from the Community Action Partnership of Hennepin County conducted a Sept. 27, 2017, learning event sponsored by Ecumen's Diversity and Inclusion Council, a group of employees chartered to advance Ecumen's diversity and inclusion goals.
Addressing issues of economic diversity, they gave an inside perspective on affordable housing, which is falling victim to market forces as developers pursue projects that convert affordable rental apartment buildings to attract higher income renters. In the process, lower income people, including seniors, often get turned out of buildings they have lived in for years.
"We are in a housing crisis," Hart said. "And no one says that lightly."
Paradise explained that the majority of affordable housing operates without government subsidies and is referred to as Naturally Occurring Affordable Housing (NOAH). These privately owned multifamily rental properties provide housing at rates affordable to low- and moderate-income households.
Currently, the demand for rental apartments at all income levels is extremely high and growing, and many NOAH properties are being converted by developers to market-rate, luxury units and displacing lower income families. When affordable housing is "upscaled" the economic diversity of communities is threatened, Paradise and Hart explained, since there is no place for people in lower income service jobs to live.
Additionally, anytime there are attempts to preserve or create affordable housing, neighbors in surrounding areas often oppose the efforts. "We call this the NIMBY effect – Not In My Back Yard," Paradise said.
While people of all ages are affected, seniors in particular face challenges finding affordable housing. The number of seniors is growing rapidly while the affordable housing stock is diminishing. Since many seniors live on Social Security, this is an especially concerning issue.
Hart and Paradise advocate for those impacted by the housing shortage and work to help them stay in their current homes or find new housing, especially when buildings flip from affordable to higher rents.