Amber Hernandez, Human Resources Specialist at Ecumen Seasons at Apple Valley, has received the 2018 Ecumen Philanthropy Powerful Partner Award.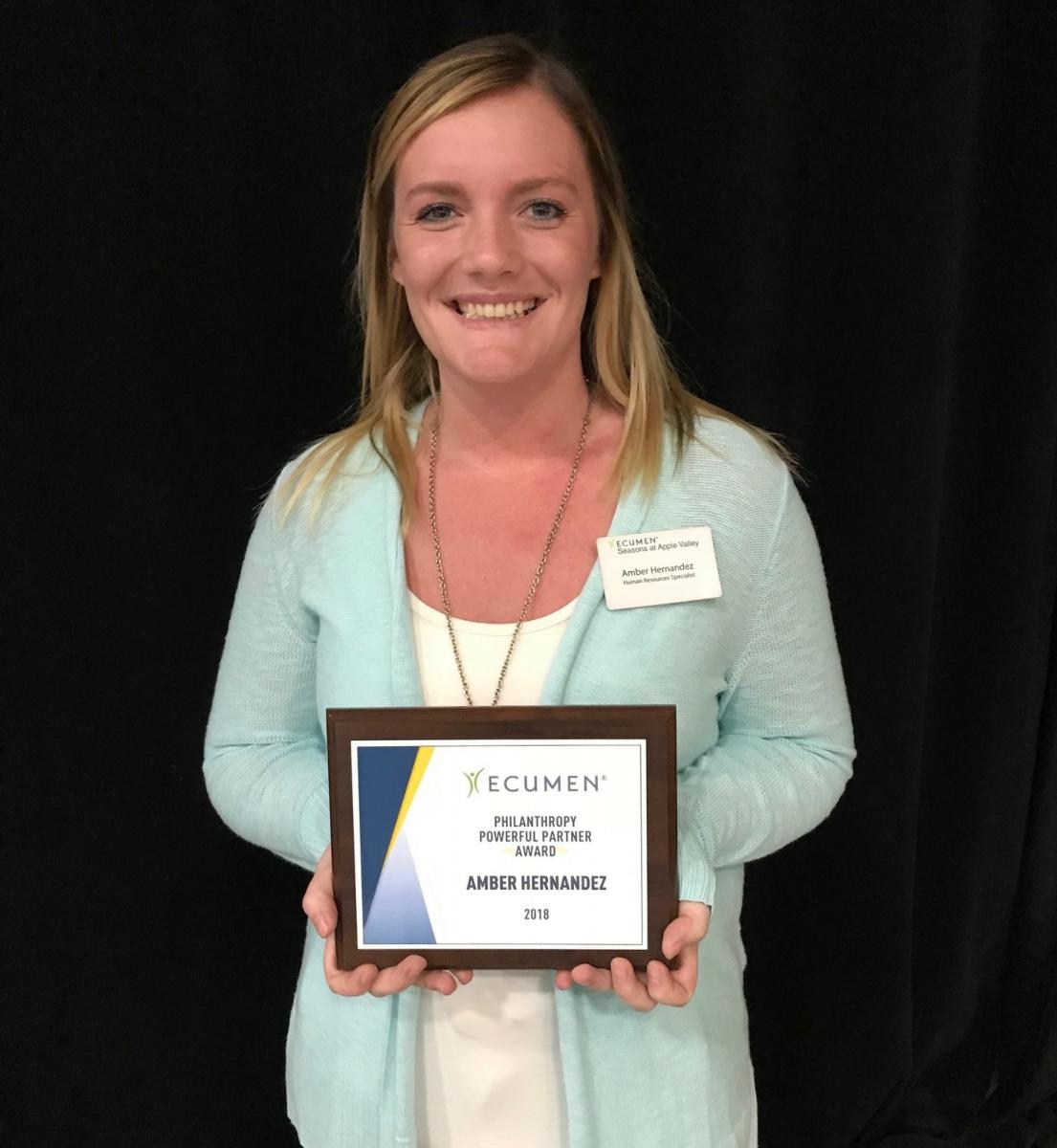 Each year the award goes to an extraordinary individual whose generosity inspires others. Amber was honored for showing leadership by serving as a Philanthropy Champion to lead her site's record-breaking Giving Campaign; playing a key role piloting Empowering Hearts – a program that connects employee recognition and donations; and helping organize and running with Ecumen's first-ever Twin Cities Marathon–5K team.
"Amber is a philanthropy leader and champion in all she does," said Stacy Hanley, Ecumen Senior Vice President of Public Affairs and Chief Philanthropy Officer, in presenting the award at the recent Ecumen Leadership Conference in St. Cloud.
"Ecumen employees have an incredibly generous spirit," Hanley said. "We see this every day in all kinds of ways – in the way we take care of our residents and clients, how we treat each other, and how many of us give generously to fundraising efforts." She noted that this year's Ecumen Giving Campaign raised about $100,000 benefitting the Benevolence Fund, specific sites and Family Helping Family.